Supporting development through research
Responding to multi-faceted development hurdles needs reliable evidence. Our rigorous research and evaluation services help development actors to address their most intractable problems and understand how to support more effective local responses. Sublime's all-rounded organization ensures its capacity to provide quality research service.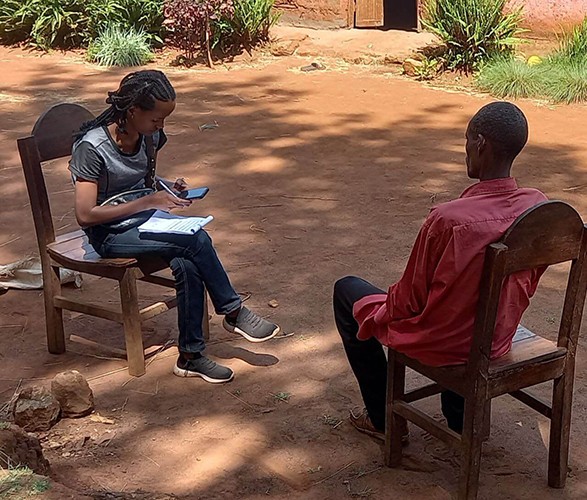 Sublime strives to make development research more rigorous and impactful. Proudly, we are multidisciplinary research professionals dedicated to producing the most reliable evidence. Our goal is to use innovative research technologies and methodologies in our project work. All our insights are based on empirical evidence.
Since its establishment in September 2017, Sublime has been providing research consultancy services for clients ranging from development actors to business firms.  

Sublime brings together full-time researchers, data specialists, support teams, and a pool of over 200 trained enumerators. Moreover, Sublime works with senior researchers from different disciplines in Addis Ababa University on a project base. 
Understanding local context is crucial to delivering useful insights. This is the foundation why Sublime always give priority to engage research staff that are well familiar with local contexts.
Extensive experience in undertaking research projects that are broader in scope and thematic target ranging from studies involving single target group to impact analysis involving experimental studies, while also addressing studies with broader thematic coverage.
Our quality control starts at the design stage and spans to data analysis and report writing employing effective systems and procedures to ensure high quality data collection, data management, analysis and report writing.
Systematic project management
Our project management is rooted in an all-around organization of research and administrative staff under strict guidance and application of Project Cycle Management (PCM) techniques in turn maximizing our successes in large-scale projects.
Collaboration and learning
We believe that working together and building the capacity of our teams and the organizations we work with is the best way to deliver high-quality research. We also bring this collaborative spirit to our own teams: our research and data professionals work in the same offices to combine the ability to collect and process data with policy thinking and analysis. The synergies between our teams and our offices is one of our biggest assets.